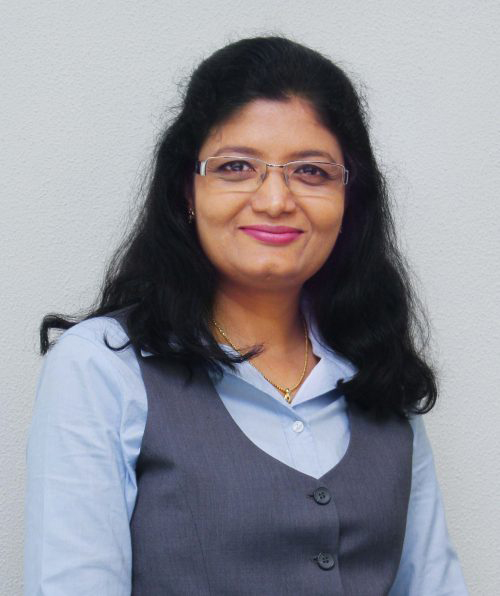 Ms Leena Patil
MANAGING PARTNER
Advocate and Accredited Commercial Mediator | leena.patil@legalintegrity.in
Leena is a seasoned lawyer having knowledge and experience in dual jurisdictions of business and legal affairs. She is founder and managing partner of the firm. She is practice head for Litigation and Corporate- Commercial division of the firm.
Leena holds a bachelor's degree in Law from University of Mumbai, and she is a Strathclyde MBA from triple accredited Business School of University of Strathclyde, Glasgow-UK where she was recipient of 'Team Player Award' Scholarship for exhibiting leadership qualities. She is multi-disciplinary postgraduate of Science. Aptness of the qualifications reflects in the diverse portfolio of assignments dealt by her.
Leena enrolled as an Advocate in 2000 and she is admitted to the jurisdiction of all Indian Courts. She has worked as in-house corporate lawyer in domestic as well as international jurisdictions. Her practice area includes Litigation, Arbitration & Mediation, Corporate & Commercial, Human Resources/Labour Laws, Transaction Support, Banking & Financial, Company Law, Education, Family law amongst others across various industrial sectors.
She has appeared in numerous cases in these sectors before trial and appellate courts in Indian Jurisdictions. She brings a significant level of experience as an advocate conducting complex trials, interim applications, injunctions, and appellate hearings. She is well equipped to deal with all hearings and stages of the dispute resolution process including assisting in oral and written advocacy, drafting statements of the case, skeletal arguments, written statements, memorials, appeal documents and documented opinions.
Leena is Founder Member and Secretary of Council of Mediation and Arbitration (CMA), Maharashtra. She is also empanelled accredited mediatorvand certified arbitrator on the national panel of Indian'Institute of Arbitration and Mediation (IAM).
She was invited to participate in South East Asia Mediators Workshop on 'Company-Community Mediation' organised CAO (Compliance Advisory Ombudsman, Washington D. C., U.S.A.) at Siem Reap, Kingdom of Cambodia in May 2014. She has attended Global Pound Series 2017 held at Chandigarh, India on "Shaping the Future of Dispute Resolution and Improving Access to Justice".
Leena is playing crucial role in organising Free Dispute Resolution Camps, Mediation Awareness Seminars, and Pre-litigation Mediations under the ADR wing of her full-service law firm in association with I[AM and CMA. She is often on the panel of judges for Moot Mediation Competition held in law colleges. She has been associated with several NGO's and presiding over the organisations working for social cause related to Women and Child development.
Keeping abreast with her profession, Trekking is her passion and she likes to travel across the boundaries to enrich the knowledge of culture, nature and diversity. As a youth hosteller, so far, she has completed six moderate Himalayan treks and served as camp leader for Himalayan Expeditions organised by Youth Hostel of India. She writes articles on social topics, law related topics. Music soothes her overburdened mind and reading, and composing enhances her strength and enriches with philosophy of life.